Premium Printing
Solutions
Your Premier Printing Solutions Provider
Welcome to Life By Design Print House, where excellence in printing meets creativity in design. As a leading printing solutions provider, we take pride in delivering top-notch services that bring your visions to life. 
At Life By Design Print House, we offer an extensive array of printing solutions that cater to your diverse needs
Showcase your content in a visually compelling manner with our meticulously printed reports and books, tailored to captivate your readers.
Command attention with striking posters and banners that make a bold statement and promote your message effectively.
Digital and Offset Printing
Experience the best of both worlds with our cutting-edge digital and offset printing technologies, ensuring unmatched quality and precision.
Business Cards, Stickers, Letterhead
Elevate your brand with professionally designed business cards that make a lasting impression. Add a personal touch to your communications with custom stickers and letterheads.
Brochures, Flyers,
Folders
Captivate your audience with eye-catching brochures and flyers that convey your message persuasively. Present your documents with sophistication using expertly designed folders.
Our Print House Highlight
Our Print House Highlight
Our unwavering commitment to excellence is reflected in our impressive track record:
Our Dedication to Quality
At Life By Design Print House, every project is a work of art. We are devoted to utilizing state-of-the-art technology and employing skilled professionals to ensure flawless execution at every step of the process.
Experience
the Art of Print

with Life By Design Print House
Whether you are a visionary entrepreneur or an established enterprise, our team of dedicated experts is here to elevate your brand and ideas through unparalleled printing solutions.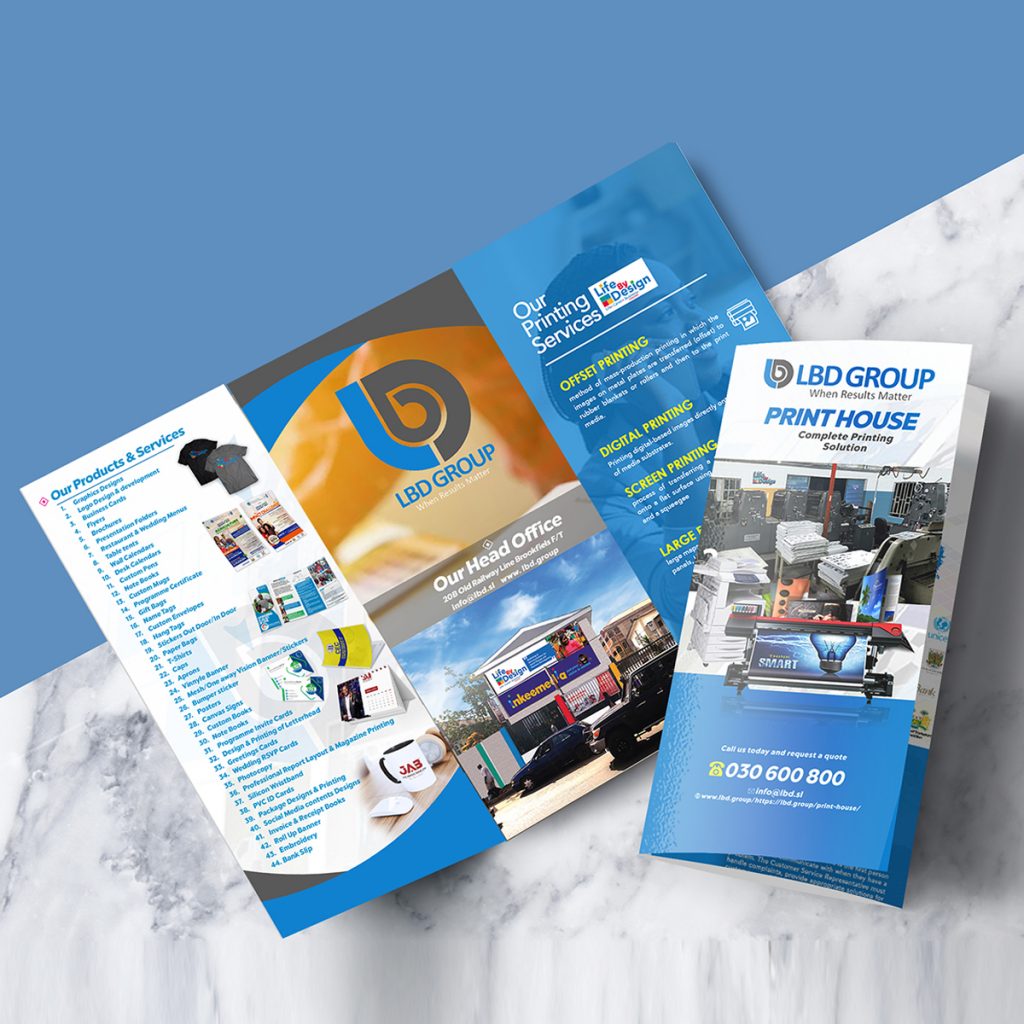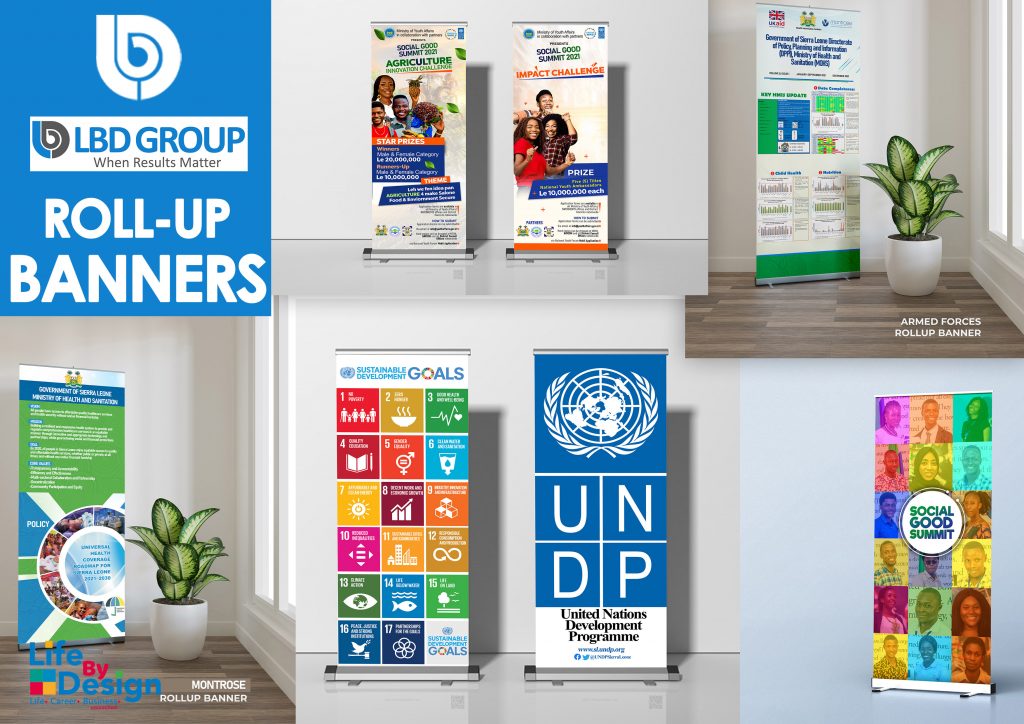 Premier One-stop Custom Print in Sierra Leone
LBD Printing Service, a solutions-driven graphic communications company with a history of success connecting brands with consumers. LBD provides integrated solutions that deliver your message, change perceptions and drive sales. Think of us as your full-service creative agency.
From Large format, Digital to Offset, packaging and promotional  products, our print, promo, and packaging experts are ready to turn your project into a thing of beauty.
LBD Printing Company is your best solution for all your digital printing needs in Sierra Leone. We offer all types of business prints at remarkable rates. Whether you are looking for business cards, brochures, large format printing, flyers, folders, reports, posters, letterhead, stickers,  (and much more), we have the experience and expertise to deliver exactly what you want, right on time. 
We also have the technology and equipment necessary to streamline the printing process, providing a faster turnaround time without sacrificing quality. Our printing services include: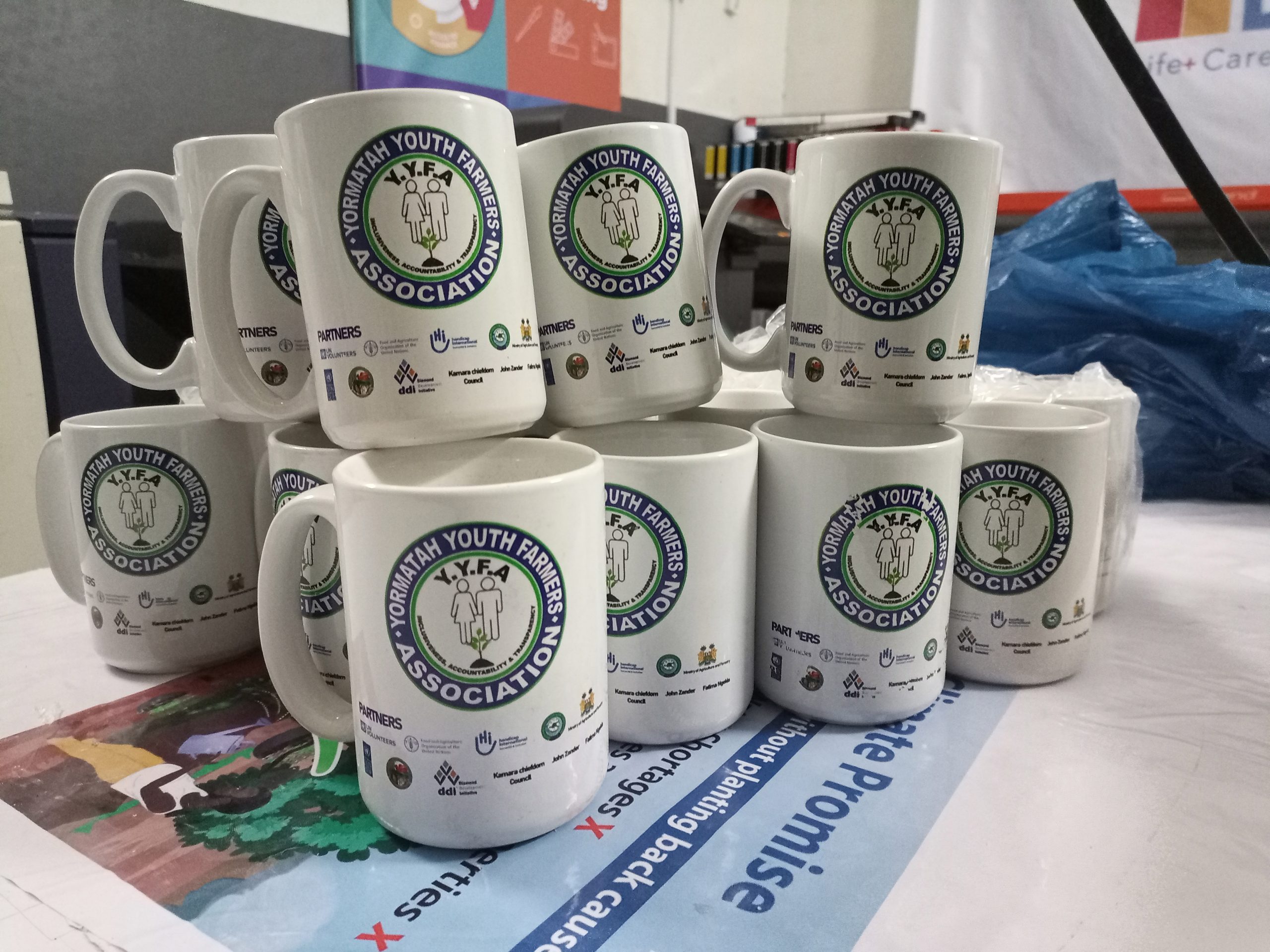 Why LBD Printing Company?
LBD Printing is capable of handling any short to long run business printing needs you may have. We not only specialize in hi-end projects but also in your everyday printing needs.
There is a high value placed on our customers' everyday printing needs. We continue to produce and deliver our customers' general commercial printing needs at competitive prices, superb quality, and with outstanding customer service.
We operate Monday to Friday in order to always meet your printing deadlines. We also continually invest in equipment. This provides our customers with access to the best tools available in the industry and allows us to get your work done faster.
When you add it all up, we know we're in the service business. It sounds simple, but we know that if we do a great job at a fair price, there's a good chance you'll want to work with us again – particularly when you have a project that requires a little extra care. That's how we've grown to be the most well-known in printing business and we'll continue to focus on each customer and their valued work placed with us.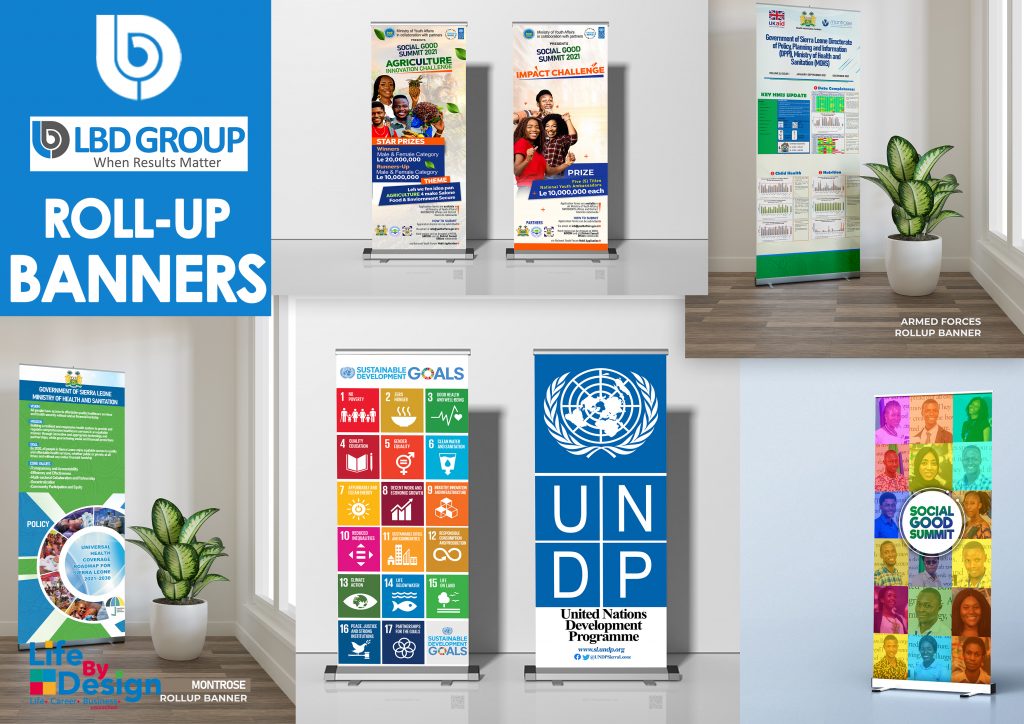 People we have worked with

The more pixes per inch, the finer the detail in the print will be and the sharper it will look
Measurement of delivery performance in a supply chain and measures how often the customer gets what they want at the time they want it
A Customer Service Representative is the first person most customers communicate with when they have a problem. The Customer Service Representative must handle complaints, provide appropriate solutions for customers, and follow up to resolve any issues their customers experience
We Would Like to Partner with You
We would like to partner with you to bring your visions to life. Discover the art of print with Life By Design Print House and experience the difference that premium printing solutions can make.
Join Us in the World of Print Excellence